0 Comments
Must Try
The 2020 Food Guide to Backyard Parties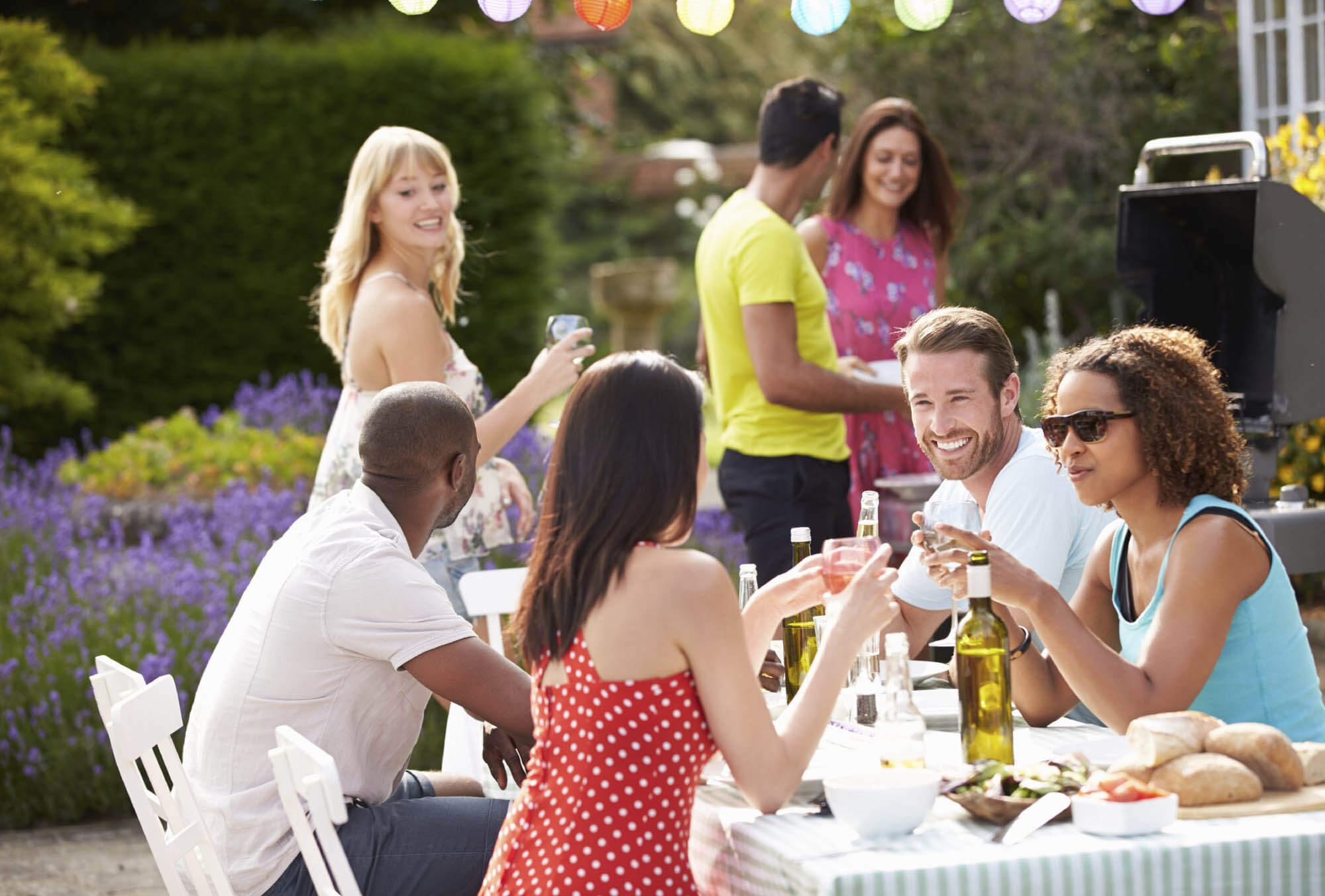 One of the most popular social traditions in the United States is undoubtedly the casual backyard party.
Big occasions like the Super Bowl, Fourth of July, Thanksgiving and Christmas lend themselves to gatherings of family and friends enjoying plenty of food and drink together.
Backyard parties date back to the 1960s, when families used to meet up at weekends on hot summer days.
At working class level these events would revolve around good old-fashioned barbeque food, while people further up the scale would introduce fancy seafood options.
Whatever type of food was being served the idea remained the same – family and friends spending good times together socialising. Read on as we present the 2020 food guide to backyard parties.
It's all about the burgers
If you're planning on hosting a successful backyard party the most important aspect you must get right is the food.
The staple item for any barbeque is unquestionably the burger – organise this bit of the party properly and you're onto a sure-fire winner.
If you're catering for a lot of people it may be tempting to skimp on quality when it comes to burgers, but this mentality is a false economy.
For beef burgers, whether you're making your own or buying them ready-made from a supplier, make sure they are produced from lean ground grass fed beef.
Add in extras such as quality cheese, smoked bacon and burger buns that can withstand having the fillings piled high.
Make sure you also have other options such as turkey, chicken and veggie burgers, in order to cater for the guests who aren't beef eaters.
Try a pig roast party
If you're looking to elevate your backyard party onto another level, you would do well to consider using the services of outside caterers.
For instance, Cove Creek Farm in Tennessee offer local pig roast catering services on the Cumberland Plateau and within the Monteagle area.
The firm's professional pig roast smoker – also known as a 'hot box' – is one of the most reliable ways you can roast a pig.
Pig roasting experts will attend your party to ensure that the pasture-raised animal you purchase is cooked to perfection.
Alternatively, if you are a dab hand at roasting a pig, you can order a do-it-yourself smoker to tackle the task yourself.
Prices are structured dependent on the number of guests attending the party, making it really easy to determine exactly what you will need to order.
Get posh with rib-eye
For people aiming to take their food offering to the next level, spend a few extra dollars and order some rib-eye steaks for the party.
Cut from the fore-rib of the cow, a good rib-eye steak will have lots of marbling throughout making it one of the tastiest cuts of beef you can buy.
While many other steaks require you to pound them prior to cooking to tenderise them, this is not necessary with rib-eye.
Simply take the steaks out of the fridge prior to cooking, allow them to come up to room temperature, pat them dry and rub them with some olive oil.
Season well on both sides with coarse sea salt, but leave the addition of other flavourings such as black pepper until later in the cooking process.
Once you have grilled the steaks to your guests' requirements, leave them to rest for a few minutes before serving.
Don't forget the sides and drinks
If you're organising a backyard party make sure that you plan out what side dishes, snacks and drinks you want to offer your guests.
Appetisers, French fries, salad, bags of potato chips, ice cream, ice lollies, biscuits and cookies are amongst the items you will need to make your party go with a swing.
Don't forget other items such as condiments, onions, relish, chili, tomato sauce, barbeque sauce, potato salad, coleslaw and baked beans. 
Many party hosts ask guests to bring their own drinks, but it is always prudent to make sure you've got some different options to offer people just in case.
Cold beer, white wine, red wine, spirits, a choice of soft drinks and water will ensure that all the bases are covered.
For something a little different, make sangria, pina coladas or margaritas to get everyone in the mood to party. 
When to have a backyard party
In the early part of the year the Super Bowl is the ideal opportunity to throw a backyard party. The NFL's annual championship game is a big tradition that is celebrated across the US.
The warm summer months also provide numerous chances to throw parties, with the Fourth of July holiday perhaps the most obvious one.
Towards the end of the year Thanksgiving, Christmas and New Year are perfect opportunities to fire up the barbeque and throw a memorable backyard party.
---