0 Comments
Foodie Travel
Italy's Gift to the World: 6 Reasons Pizza Is the Best Food Ever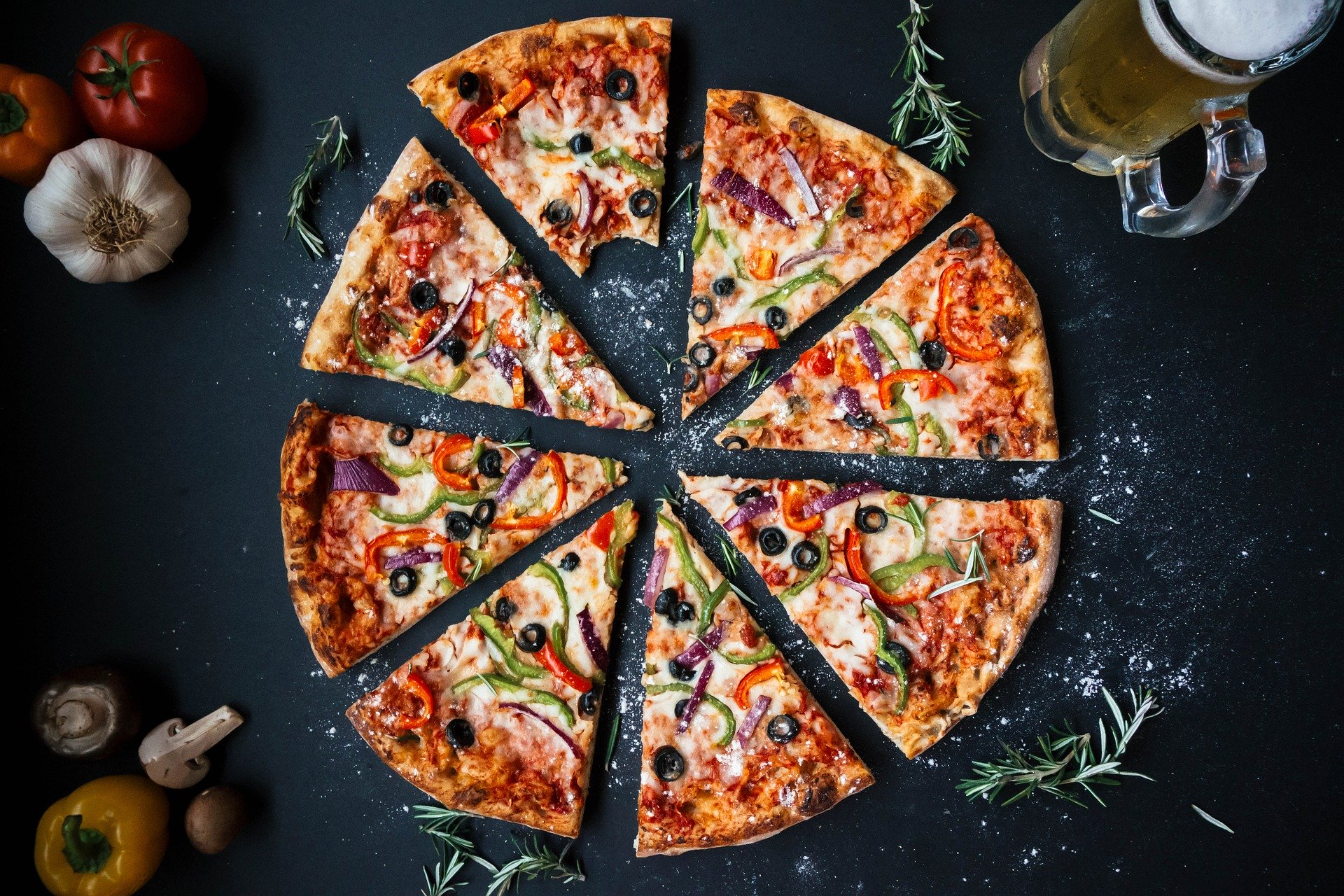 What are some facts that every pizza lover needs to know about their favorite pie? First, it's that pizza is widely considered one of the world's most beloved foods. In fact, in Taste Atlas's most recent survey of the world's most popular food items, pizza clinched the top spot out of 100 other delectable treats. 
Second, pizza is the nucleus of  an industry that is worth more than $37 billion US dollars. Third, the USA alone consumes about 100 acres of pizza every single day, which averages to about 350 slices of pizza every single second. Those numbers are from the National Association of Pizzeria Operators (yes, there is such a thing!), an organization headquartered in Kentucky. This non-profit also convenes an International Pizza and Expo Conference, which has run for 36 years and counting. 
Fourth, if you don't know about it yet, we celebrate National Pizza Month every October. Fifth, the world's favorite pizza topping is said to be pepperoni, which is challenged only by sausage, which comes in at second place. And finally, the sixth and final factoid is that pizza is widely consumed here in Guam, where the most recent trend is the build-your-own-pizza-flavor in Guam's hippest pizza parlors. 
If these facts haven't whetted your appetite enough to discover pizzerias in Guam just yet, here's a "slice" of history to stoke your craving. And if you're hungry for more reasons to eat pizza, there are six more below that will surely satisfy your craving!
A Brief History of One of the World's Favorite Foods
The origin of the word "pizza" has been a subject of study for the longest time. Most people believed that pizza was born in the southern Italian city of Naples. However, research done by food historian Giuseppe Nocca revealed pizza's origin could actually be in a small town called Gaeta, further north from Naples, where an official Byzantine document that mentioned the word "pizze" was discovered. The document from Gaeta was dated 997 AD, which means that pizza pie has been a beloved dish for more than a thousand years!
So popular had pizza become in Italy in the centuries that came after, that even the iconic Pizza Margherita—a classic concoction of fresh basil, mozzarella cheese, and tomatoes—was patterned after Italy's national flag. It was named in honor of Italy's queen, Margherita of Savoy, during her royal visit to Naples in 1889. 
Pizza eventually grew in popularity among foreign diners circa World War II, when it was discovered by Allied troops stationed in Italy. Today, pizza remains very much a classic Italian offering, but it's been given unique twists  by pizzerias all over the world. 
The Top 6 Reasons Why Pizza Rules
A millennium after the first appearance of the word "pizza" in a Latin document, the world can't get enough of this savory pie. Here are six reasons pizza remains a staple all over the globe, including the island territory of Guam.
It's a Hearty Meal All Unto Itself
Pizza combines several delicious food groups on one surface. You can get your fix of carbs, dairy, meat, and vegetables all in a few bites. Some parlors, like Crust Pizzeria Guam, even offer dessert pizzas topped with sliced apples and served a la mode. But this is not to say that you should get all your daily calories from pizza; like all rich foods, it's best when eaten in moderation!
There Are So Many Different Kinds of Pizza
Pizza is never a boring and one-note food. You can choose from among several different types of pie. Those who like a chewy and hearty pizza can get the thick-crust variety. Others who prefer a satisfying crunch can eat the thin-crust kind. Still, others who want an even thicker and more substantial pie can go for Chicago deep-dish pizza. Many hardcore pizza lovers think that you should only eat pizza with your hands, but deep-dish pizza slices merit the use of a big fork!  
It's Endlessly Customizable 
A pizza pie is like a blank canvas that you can layer with whatever you like. There's just an infinite variety of toppings you can put on it. Meat eaters can heap the pizza with pepperoni, sausage, bacon, ham, or even smoky barbecue. Vegetarians can still enjoy their favorite pizza with cheese and veggie toppings. Vegans, too, will be spoilt for choice, as it's now easier to get meatless and dairy-free pizzas from restaurants and grocers that cater to their diet. Plus, pizza can be easily localized with toppings from other cuisines. Perhaps the most famous example is Hawaiian pizza with pineapples—which, if you didn't know, actually originated in Canada!
It's Perfect for Both Casual and Fine Dining
Pizza is also the kind of food that can be easily dressed up or dressed down. It can be served in casual dining establishments, where you don't have to have any pretenses about how you're eating it. But neither is pizza out of place in a fine dining restaurant. With indulgent toppings like fresh seafood or truffle oil, pizza is the perfect main dish for a romantic night out with your special someone. 
It's Great for Parties
Few people actively dislike pizza, which makes it a "safe" choice for family potlucks and other gatherings. It's welcome on virtually any dining table, and guests will thank you for bringing a pie or two. For best results, get half-and-half flavors or bring two different kinds. That way, you can adjust to the different preferences and dietary needs of fellow partygoers. 
You Can Savor It or Eat It On the Go
Lastly, pizza can be eaten in almost any place and at any time. It can be part of a meal that the whole family enjoys together at the table. It's also an adaptable solo lunch that you can eat while walking. If you get pizza for takeout often, you probably know how to balance a slice with just one hand!
Life's just better with pizza pie. Luckily, you can satisfy your craving for it almost anywhere in the world. In Guam alone, you have a number of lip-smacking choices. Visit your local parlor today to get your pizza fix!
---