0 Comments
Must Try
How Meat Delivery Can Make Thanksgiving Less Stressful For Vegans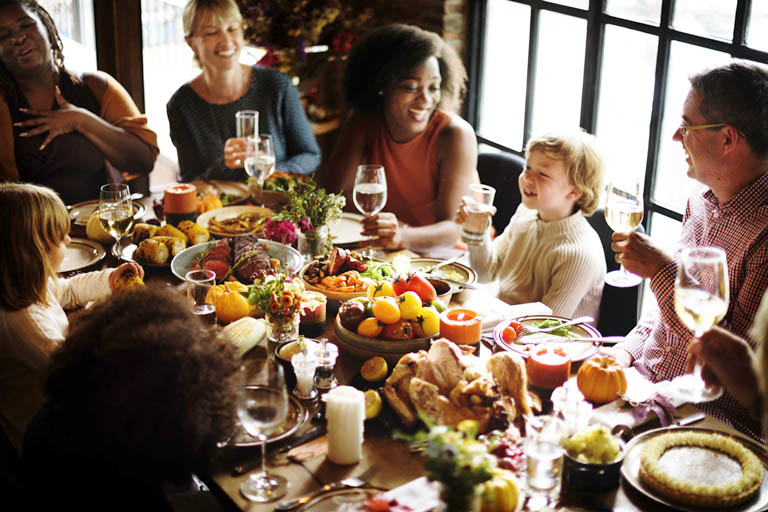 As the summer comes to a close, many Canadians are already thinking ahead to how they will spend Thanksgiving. And for vegans and vegetarians who will be hosting family dinners, this can be a stressful time of year. As veganism has become a more and more common lifestyle choice (especially among younger Canadians), there has been an explosion of recipes, cookbooks, and products geared toward the non-meat-eater. For North Americans pursuing a diet free of animal products, it is easier than it has ever been to find healthy, tasty alternatives — but all-to-often, that is just what they are: alternatives. Eating meat is still culturally dominant, and this is especially true during holidays, when traditionally dishes like turkey, duck, and meat pies dominate the table. So how can a vegan host accommodate their family's needs without moving too far out of their own comfort zone?
An increasingly popular option for many younger vegans and vegetarians is to order quality meat online through grocery delivery services that specialize in ethically sourced, local meat. Not only does this allow vegans to provide their guests with meat that has been produced in an environmentally sustainable way, and which comes from animals that have been raised with dignity and care, it also makes it possible to shop for meat without setting foot in a butcher shop and having to handle the meat itself. 
Meat delivery services like truLOCAL are designed to bring together the best fresh meat options from local producers with the convenience of online grocery ordering. Shoppers can include a wide range of different cuts in their order box — from whole chickens to premium steaks, filet mignon, wild-caught fish, and basic staples like ground beef, turkey, chicken, and even buffalo. 
Once they have selected the products they want, shoppers can choose whether they would like to have the order repeat monthly, or simply make it a one-off purchase. Orders can be delivered to houses, apartments, and even workplaces anywhere in Ontario, and because the delivery comes in a refrigerated box, you don't even need to be home to receive it. And because each individual part of the order comes pre-packaged, all you need to do upon receiving your order is put it in your refrigerator or freezer and wait for Thanksgiving dinner.  
Even for the most close-knit families, holiday dinners can be times of stress and anxiety. People travel great distances to be with their loved ones for holidays like Thanksgiving, and there is a lot of pressure for everyone in the family to get along and enjoy themselves. At the same time, few events bring divisions to the surface quite like holiday dinners — especially if some of these divisions are dietary. 
If you are a vegan who wants to make sure your family is comfortable and taken care of, but also wants to minimize the stress of shopping for and preparing meat, delivery services like truLOCAL can be an excellent way to keep the peace while staying sane. 
---